My new travel collection,
BEST OF MARYLAND
, celebrates the Old Line State with unique themed elements and patterns, including the main state icons, animals and landmarks: Maryland's State Capitol, the first Washington Monument, Concord Point Lighthouse, Emerson Bromo-Seltzer Tower, Edgar Allan Poe's tombstone, Seven Foot Knoll Lighthouse, U.S. Navy hat, sailboat, blue crab, Baltimore oriole, wild pony, Baltimore and Annapolis skylines, iconic road and landmark signs, state map and flag, license plate, luggage tag, among many other fabulous goodies and patterns! This is the perfect collection to document your vacation memories and so much more!
Find the full collection at 55% off -or the individual kit and add-ons at 30% off - through February 2nd at
GingerScraps
and
MyMemories
!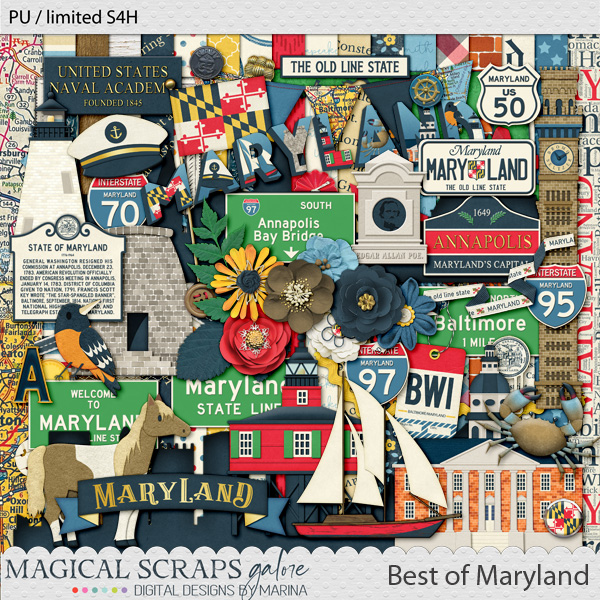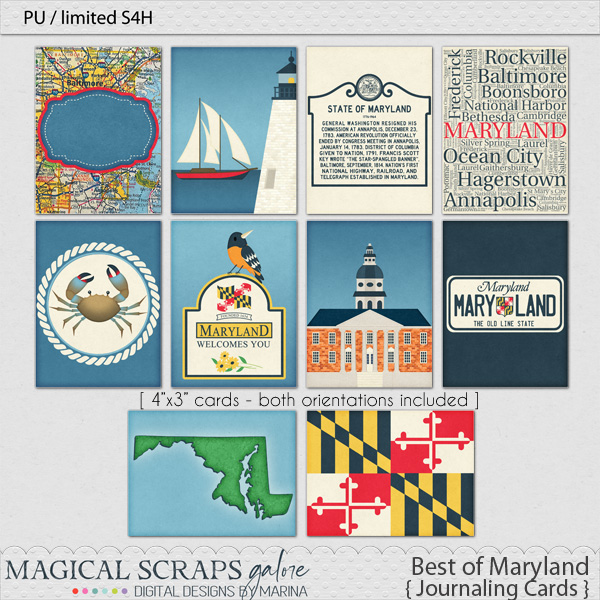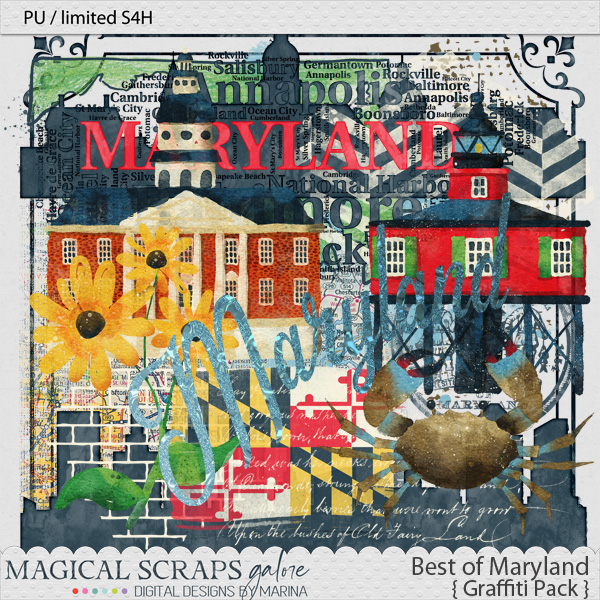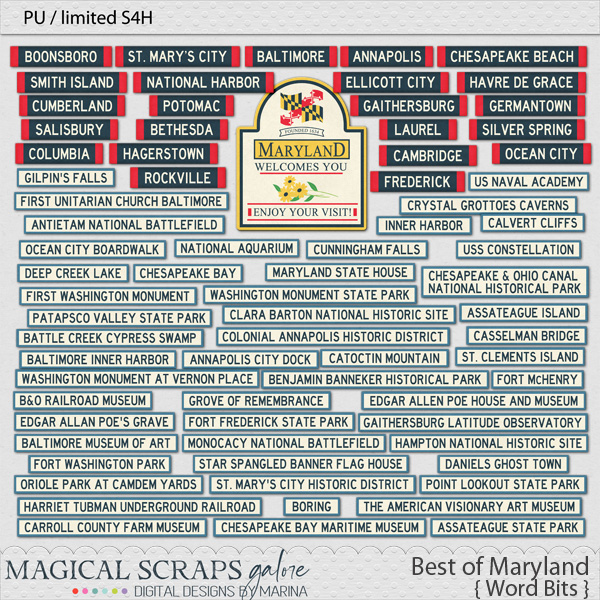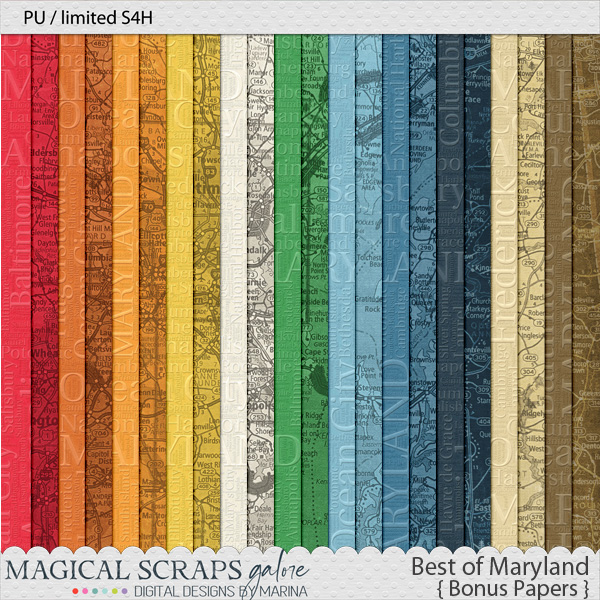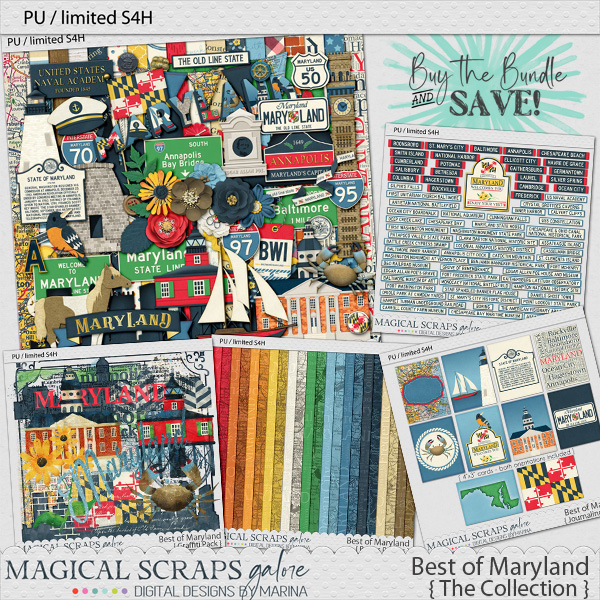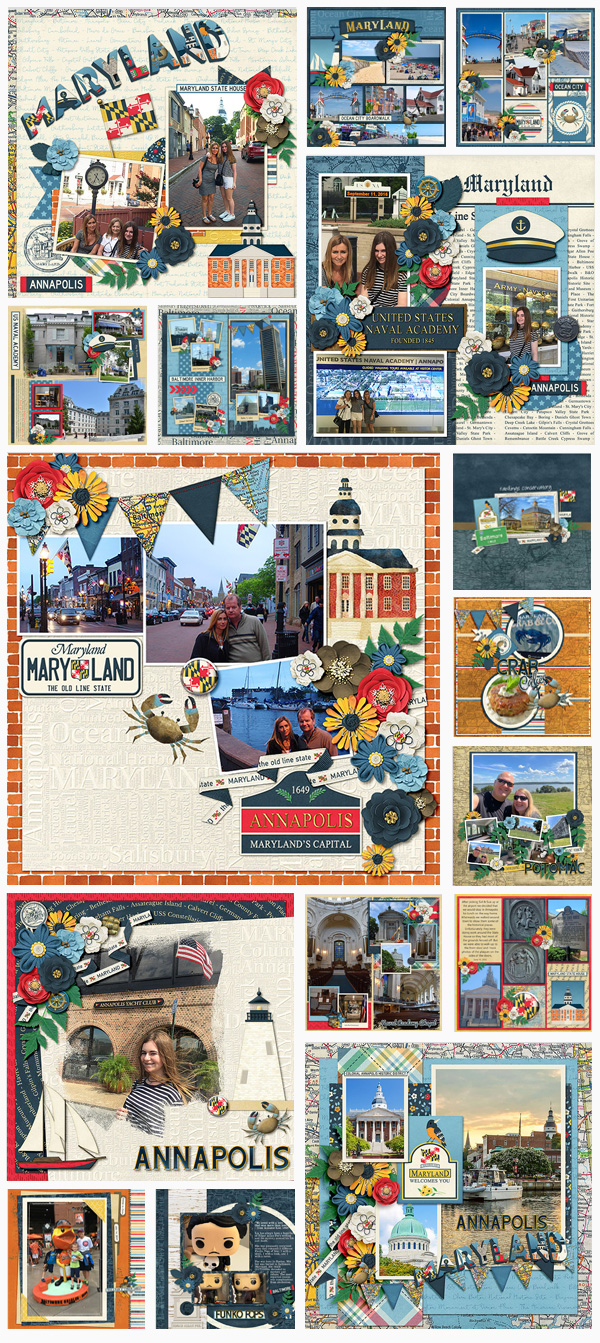 Visit Marina's blog
HERE
to download these beautiful coordinating cluster freebies!