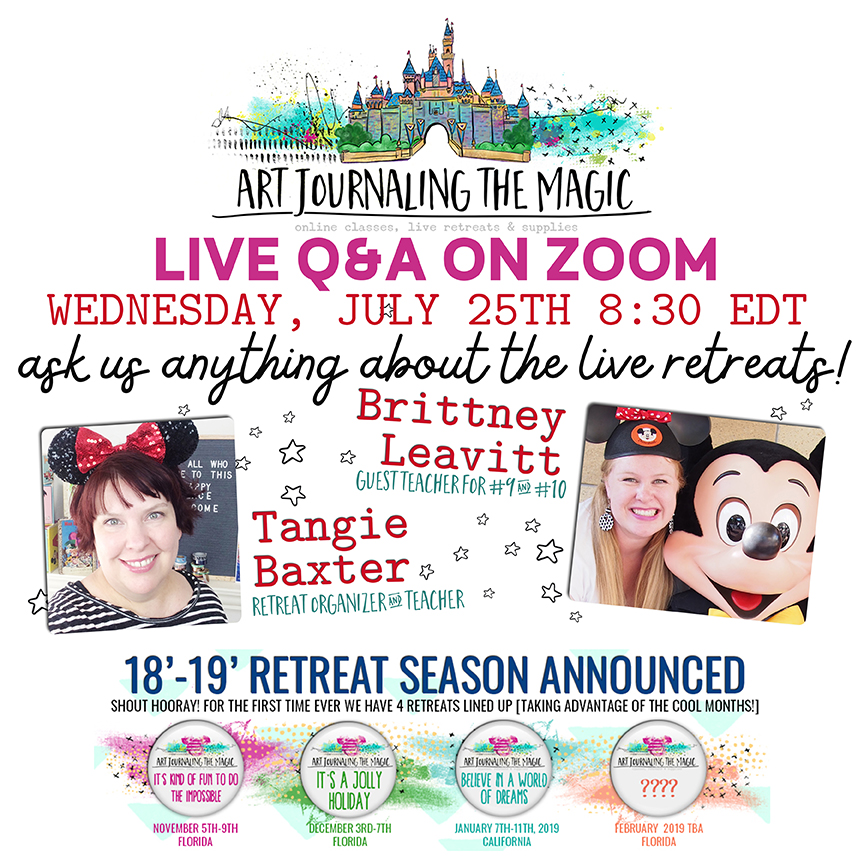 MARK YOUR CALENDARS, friends!!!! Wednesday, July 25th at 6:30pm MST (8:30 EST/5:30 PST). Tangie Baxter and I are holding a live Q&A session all about Art Journaling the Magic!
Have you ever dreamt of attending one of Tangie's magical retreats?? Have you already signed up, but still have questions about what to expect? Come and pick our BRAINS!!!
Go to
journalingthemagic.com
for more details and to get the link to join the webinar.
I am THRILLED that Tangie has asked me to be a guest teacher at the upcoming December (at WDW) and January (at Disneyland) retreats!! AHH!!! SO exciting. It's my hope that some of my online friends and customers will join us on this journey! It would be my absolute pleasure to hang out at a Disney park and do ART with you guys.
Did I mention there will be prizes and downloadable freebies at the Q&A?! Uhhhhh YEAH!
Even if you're just curious about what Art Journaling the Magic is - come hang out on Zoom with us on Wednesday night, July 25th!! See you there!
xoxo,
Britt