BEST OF OKLAHOMA by Magical Scraps Galore
celebrates the Sooner State with unique themed elements and patterns, including the main state icons, animals and landmarks: from Oklahoma City to Tulsa, you're sure to find everything you need to document your vacation memories and more!
Among the unique hand-drawn goodies included in this collection you will find the Oklahoma State Capitol, oil rigs, cowboy and native american items, Oklahoma City and Tulsa skylines, gold digger, skydance bridge, blue whale,*bison, longhorn, scissor-tailed flycatcher, tornado, iconic road and landmark signs, state map and flag, license plate, luggage tag, and more!
Find the full collection at 55% off -or the individual kit and add-ons at 30% off - through September 21st at
GingerScraps
and
MyMemories
!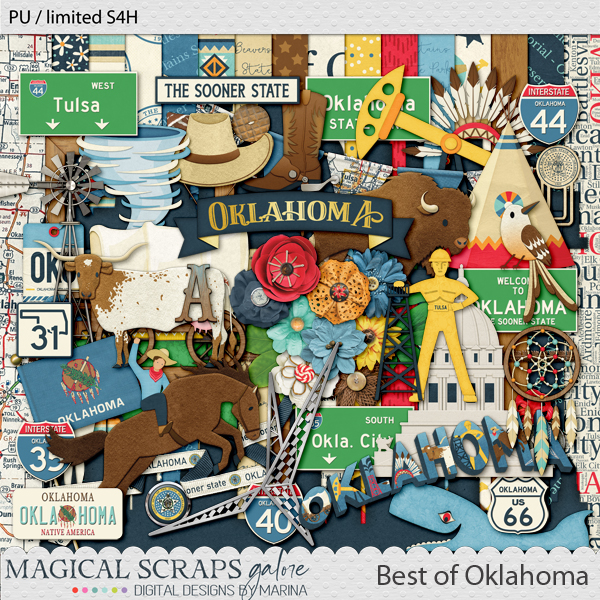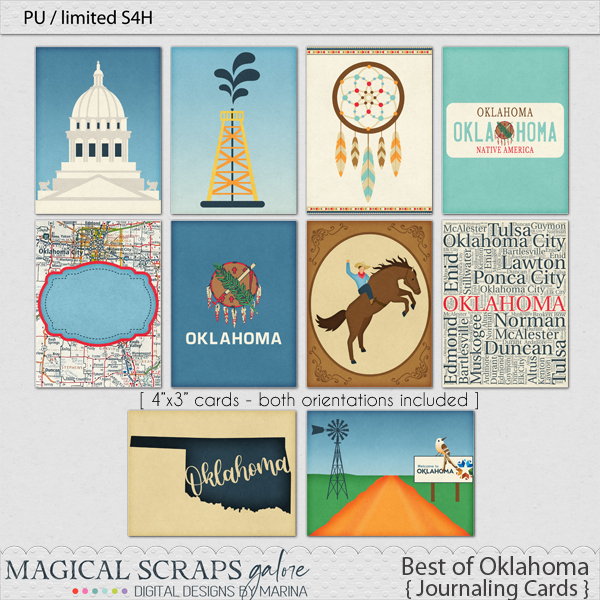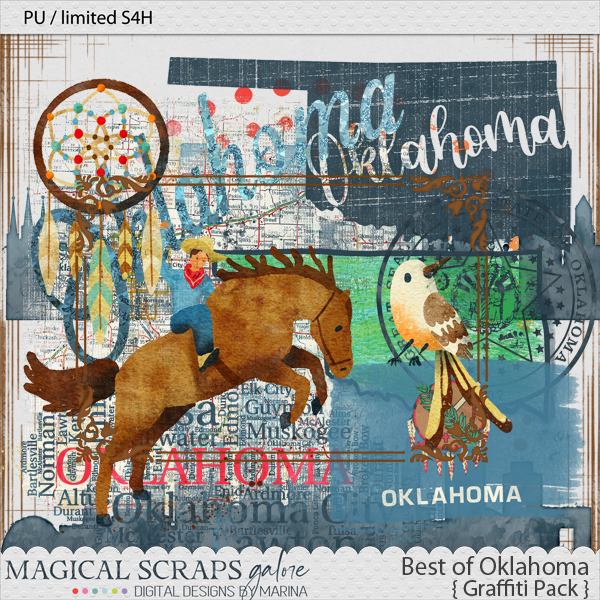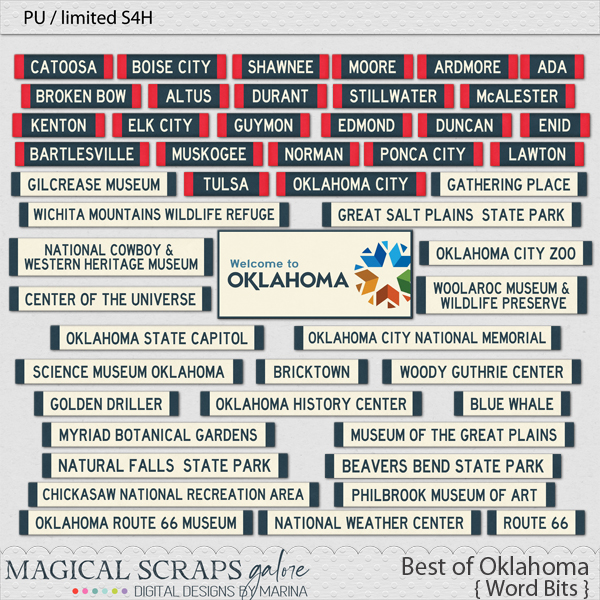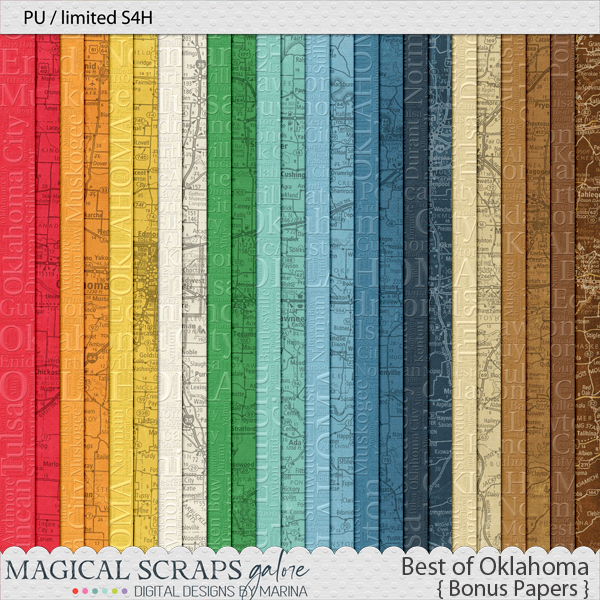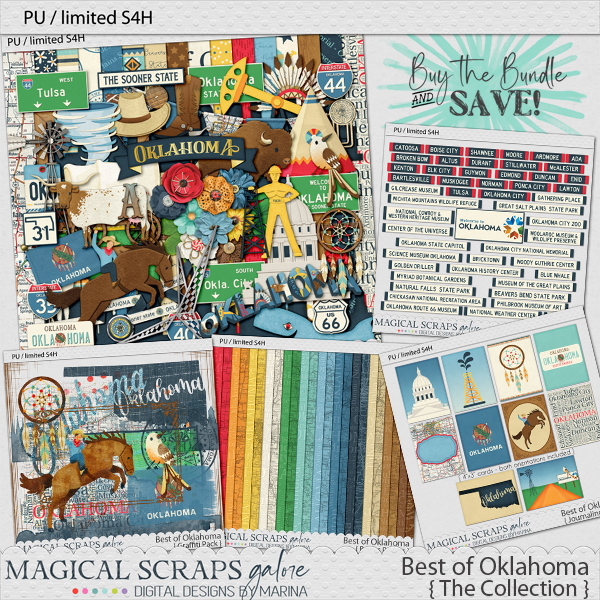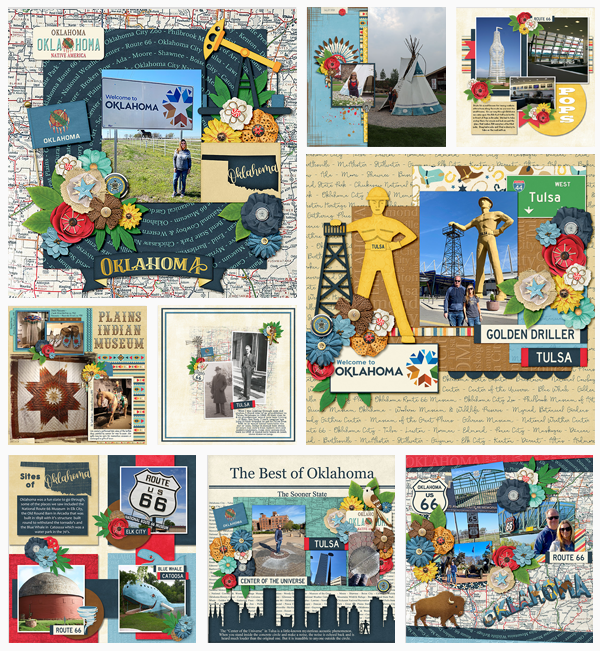 And that?s all for today!
Love and hugs!