Bird Aviary
---
This was a photo snapped of my family in the bird aviary in Africa/Animal Kingdom. I did this for the Walt Disney's Birthday challenge.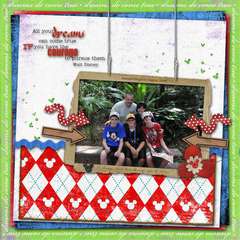 __________________
~Cathy~
"Be who you are and say what you feel because those who mind don't matter, and those who matter don't mind." ~Dr. Seuss~
Scraps of Life
"Normal" is just a setting on the washing machine.
Sometimes all you can say is"Geez-o-pete"!!